3 Cara Head Cleaning untuk atasi Hasil Print Bergaris, Coba Sekarang!

Pernahkah kamu mengalami head printer yang tersumbat? Biasanya hal ini ditandai dengan hasil cetak yang putus-putus, warna tidak merata, atau bahkan tidak muncul sama sekali. Jika hal itu terjadi, kegiatan mencetak akan terganggu, dan akan berpengaruh pada seluruh aktivitas yang sedang dilakukan. 
Nah untuk mengatasi hal itu, bisa dilakukan dengan melakukan head cleaning  bawaan printer secara otomatis. Namun, jika tidak berhasil maka perlu membersihkan head printer secara manual. Cek cara selengkapnya di bawah ini ya:
3 Cara Membersihkan Head Printer
Bagaimana cara mengatasi hasil print bergaris akibat head printer buntu? Cek uraiannya di bawah ini yuk!
1. Cleaning otomatis di Windows


Jika kamu adalah pengguna windows, berikut beberapa tahap yang perlu dilakukan untuk membersihkan head printer:
Pastikan terlebih dahulu printer tidak sedang melakukan kegiatan apapun, baik itu print, scan, atau copy

Setelah siap, klik Start - buka Control Panel (biasanya ada di bagian teratas menu Window

Klik Devices and Printers, jika tidak ada, masuk dulu ke Hardware and Sound,  kemudian pilih Devices and Printers

Akan muncul menu perangkat yang kamu gunakan

Lalu, klik kanan pada nama printer yang perlu dibersihkan. Pilih "properties" yang ada di bagian paling bawah menu

Klik tab hardware atau maintenance yang ada di bagian atas halaman

Pilih cleaning, untuk membersihkan head printer secara lebih ringan


*notes:

jika tidak menemukan opsi cleaning, lihat panduan printer apakah printer kamu memiliki opsi cleaning otomatis atau tidak

Ikuti semua petunjuk di layar sampai selesai

Setelah itu, lakukan noozle cek untuk melihat hasil cetak

2. Cleaning otomatis di Mac


Untuk pengguna Mac, berikut langkah yang perlu dilaukan dalam membersihkan head printer:
Buka menu dengan melakukan klik pada logo Apple di pojok kiri atas, pilih System Preferences

Klik Printer & Scanners, pilih printer. Di sisi kiri jendela, klik printer yang ingin dibersihkan head nya

Klik Option & Supplies

Klik Open Printer Utility, p

ilih opsi Cleaning

Lokasi dan tampilan opsi ini bisa bervariasi tergantung printer kamu. Tapi, biasanya paling sering opsi cleaning terletak di bagian ini

Ikuti semua petunjuk di layar sampai selesai 

Setelah itu, lakukan uji cetak. Jika hasilnya masih putus-putus atau kurang sempurna, maka harus dibersihkan secara manual.
3. Cleaning secara manual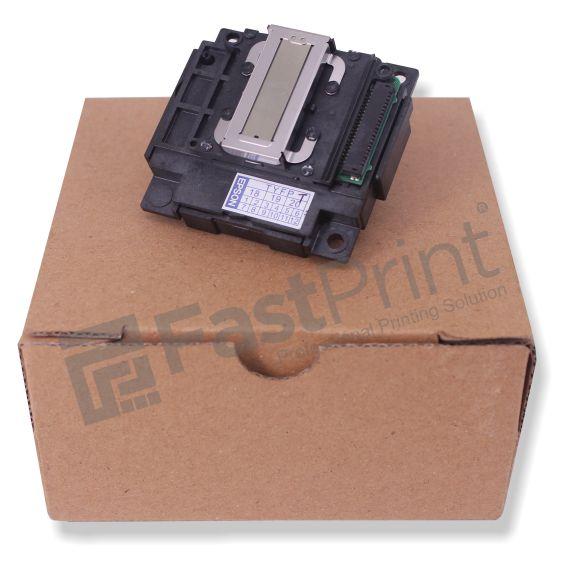 Cara ini dilakukan saat cleaning otomatis masih tidak bisa mengatasinya, yaitu dengan membersihkan sendiri head printer secara manual, dengan memasukkan ke dalam carian pembersih khusus head atau head cleaner. Cara  ini praktis dan ekonomis, tidak perlu dibawa ke servis printer.   
Beberapa peralatan yang dibutuhkan antara lain:
Head Cleaner Premium Fast Print 100 ML
Spuit suntik + jarum
Wadah rendam head

Caranya dengan teknik rendam larutan sebagai berikut:
Letakkan head printer pada wadah

Ambil Head Cleaner Premium secukupnya menggunakan spuit, lalu semprotkan ke wadah head printer

Rendam selama 1-4 jam atau sesuai kebutuhan

Setelah itu, angkat head printer dan tes dengan cara menempelkannya ke tissue. Jika semua warna sudah keluar, maka head printer sudah tidak mengalami kebuntuan lagi

Setelah itu, pasang kembali head printer ke printer

Lakukan cek nozzle. Jika hasilnya tidak putus-putus, maka head printer sudah berfungsi dengan normal kembali



Cara membersihkan head printer di atas bisa dilakukan sendiri di rumah dengan mudah. Jika ketiga hal di atas sudah dilakukan, namun printer masih belum bisa berfungsi dengan semestinya, solusinya adalah dengan mengganti head printer atau bawa ke jasa service printer terpercaya. Untuk pemesanan head cleaner, head printer, dan servis printer klik tombol di bawah ini!
UNTUK PERTANYAAN LEBIH LANJUT,
HUBUNGI KAMI VIA WHATSAPP BERIKUT INI YA!
unprcincl:--:1:|~|:slctvrnt:--::|~|:shwqty:--:true:|~|:qty:--:1:|~|:prdurl:--:/cart:|~|:prdttlclass:--:pta-46189084:|~|:prdttl:--:
Head Cleaner Premium Fast Print
:|~|:prdimgtp:--:variant:|~|:prdimgsrcset:--::|~|:prdimgclass:--:zpa-mobile-align--center zpa-align--center pia-46189084:|~|:prdimgalt:--:Head Cleaner Premium Fast Print:|~|:prdimg:--:https://cdn.shopify.com/s/files/1/1764/2831/products/FOOTER_HEADCLEANERPREMIUM20ML.jpg?v=1606113098:|~|:prdclass:--:ba-46189084:|~|:prdbtnltp:--:cart:|~|:prdbtnelt:--::|~|:prdbtncpt:--:BELI HEAD CLEANER!:|~|:prdbtnclass:--:zpa-button-padding-medium bcss-46189084:|~|:prdbtnalign:--:zpa-button-alignment-center:|~|:handle:--:fast-print-cairan-head-cleaner-printer-pembersih-premium:|~|:eid:--:46189084:|~|:dcrt3class:--:ba-46189091:|~|:dcrt2class:--:ba-46189095:|~|:dcrt1class:--:ba-46189093:|~|:crtmsgclass:--:pcma-46189084:|~|:brdclass:--:ba-46189088:|~|:addcrtmsg:--:Product has been added to cart unprcincl:--:1:|~|:slctvrnt:--::|~|:shwqty:--:true:|~|:qty:--:1:|~|:prdurl:--:/cart:|~|:prdttlclass:--:pta-46189083:|~|:prdttl:--:
Print Head Printer Epson L Series
:|~|:prdimgtp:--:variant:|~|:prdimgsrcset:--::|~|:prdimgclass:--:zpa-mobile-align--center zpa-align--center pia-46189083:|~|:prdimgalt:--:Print Head Printer Epson L110 L120 L130 L210 L220 L300 L310 L350 L355 L360 L365 L380 L385 L405 L455 L550 L555 L565 L1110 L3110 L3150 L4150 L4160 L5190:|~|:prdimg:--:https://cdn.shopify.com/s/files/1/1764/2831/products/FOOTER_HEADPRINTERL210.jpg?v=1625298496:|~|:prdclass:--:ba-46189083:|~|:prdbtnltp:--:cart:|~|:prdbtnelt:--::|~|:prdbtncpt:--:BELI HEAD PRINTER EPSON!:|~|:prdbtnclass:--:zpa-button-padding-medium bcss-46189083:|~|:prdbtnalign:--:zpa-button-alignment-center:|~|:handle:--:print-head-printer-epson-l110-l120-l130-l210-l220-l300-l310-l350-l355-l360-l365-l380-l385-l405-l455-l550-l555-l565-l1110-l3110-l3150-l4150-l4160-l5190:|~|:eid:--:46189083:|~|:dcrt3class:--:ba-46189090:|~|:dcrt2class:--:ba-46189094:|~|:dcrt1class:--:ba-46189092:|~|:crtmsgclass:--:pcma-46189083:|~|:brdclass:--:ba-46189087:|~|:addcrtmsg:--:Product has been added to cart unprcincl:--:1:|~|:slctvrnt:--::|~|:shwqty:--:true:|~|:qty:--:1:|~|:prdurl:--:/cart:|~|:prdttlclass:--:pta-46189082:|~|:prdttl:--:
Print Head Printer Canon Original M Series
:|~|:prdimgtp:--:variant:|~|:prdimgsrcset:--::|~|:prdimgclass:--:zpa-mobile-align--center zpa-align--center pia-46189082:|~|:prdimgalt:--:Print Head Printer Canon Original IX6770 IX6870 MX720 MX721 MX722 MX725 MX726 MX727 MX920, MX922 MX924 MX925 MX926 MX927 IX6820 IX6850:|~|:prdimg:--:https://cdn.shopify.com/s/files/1/1764/2831/products/FOOTER_HEADPRINTERCANONIX6770_IX6870_MX720_MX721_MX722_MX725_MX726_MX727_MX920_MX922_MX924_MX925_MX926_MX927_IX6820_IX6850.jpg?v=1625466642:|~|:prdclass:--:ba-46189082:|~|:prdbtnltp:--:cart:|~|:prdbtnelt:--::|~|:prdbtncpt:--:BELI HEAD PRINTER CANON!:|~|:prdbtnclass:--:zpa-button-padding-medium bcss-46189082:|~|:prdbtnalign:--:zpa-button-alignment-center:|~|:handle:--:print-head-printer-canon-original-ix6770-ix6870-mx720-mx721-mx722-mx725-mx726-mx727-mx920-mx922-mx924-mx925-mx926-mx927-ix6820-ix6850:|~|:eid:--:46189082:|~|:dcrt3class:--:ba-46189089:|~|:dcrt2class:--:ba-46189097:|~|:dcrt1class:--:ba-46189096:|~|:crtmsgclass:--:pcma-46189082:|~|:brdclass:--:ba-46189086:|~|:addcrtmsg:--:Product has been added to cart